Hi Guys,
Just found out about this topic and registered because me & some friends play either on public open league with password (with automatic validation of the games) or private tournement (with validation needed to be confirmed manually by the admin) but we unfortunately have had some troubles with the fate of some of the games we have played recently :
Problem #1- In the last 4 hours just played 2 games in our open league (BBQ OPEN), and everything went normal during the game except that it is as if we never played : no record of the game, no xp/casualties, nothing in the team list of games neither in my coach stats/list of all games however I can watch the replays of the games...
Problem #2- On a private tournament, the admin could never validate the game (it happened on Jan 18th at 5am French time) and instead got the error message below.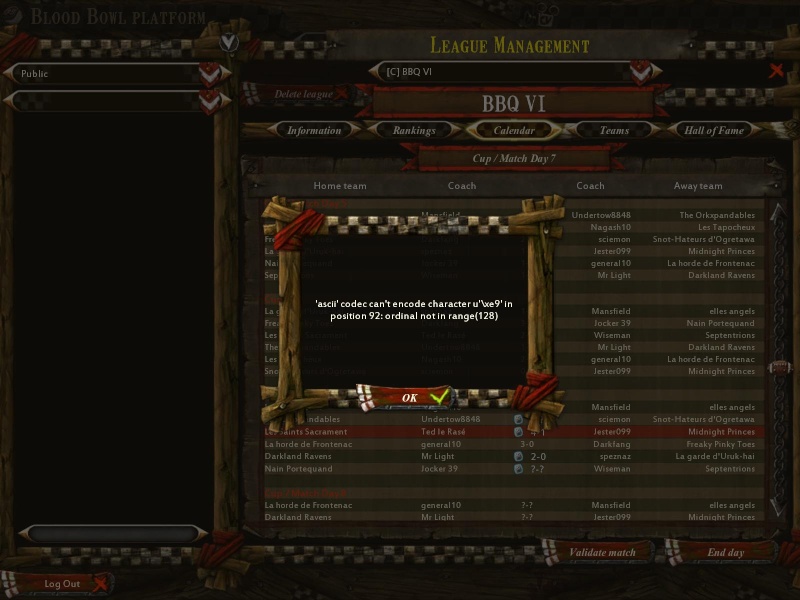 the game was ultimately validated manually but the xp of the TDs had to be dispatched randomly while the casualties could not be taken into account.
Is there any way to sort out these issues ? i mean not for the above-mentionned games (only the private tournament league is a bit of a concern) but much more in a way that it may not happen again ?
many thanks in advance for your answer & take care.
Ghorghor