BLOOD BOWL TABLET: 2 NEW DLC RACES!
Posted: 26 February 2015, 11:55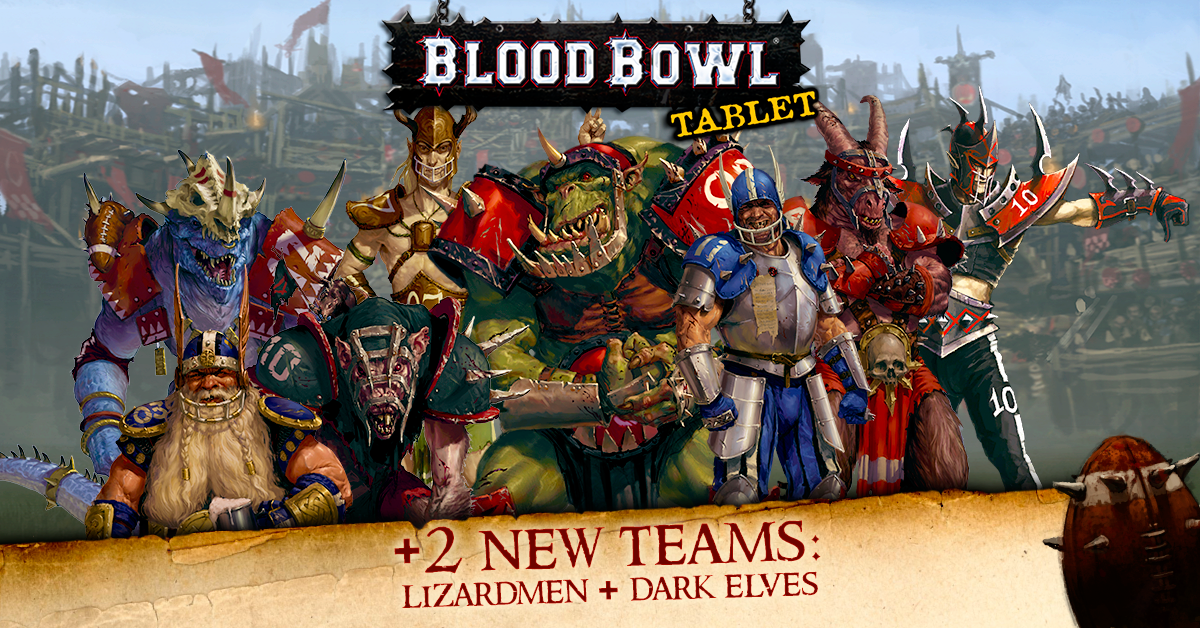 Blood Bowl®, Cyanide Studio's adaptation of Games Workshop's famous Fantasy football board game inspired by the Warhammer world, is welcoming on iPad and Android tablets two new races available as downloadable content through the ingame shop: the Lizardmen and the Dark Elves, bringing the total number of playable races to 8. The game has also been updated with multilanguage support, adding German, Italian, Spanish, Russian and Polish to the existing English and French localization.
And there are more good news: as a time-limited special offer, you can get Blood Bowl on iPad and Android tablets for just €0.99/£0.79! Get it now while the offer is up, and bring the fierce matches of Blood Bowl with you, wherever you travel!