Not complaining or bitching, if for no other reason than I'm aware of how lucky or unlucky dice can be,
but
Has anyone else who is playing SP leagues found the AI has a disproportionate amount of stat upgrades/doubles in their skill rolls? It seems that 30-40% of their "behind the scenes" rolls involve pretty unlikely scenarios. Skinks and Big Guys with block, etcetc.
It might be observational bias, so just wondered how anyone else was finding it. Yes I know I should "play online against real people". Anyway, two examples, the second worse than the first. This is from a single cup competition where the AI has upped the TV to match mine for competitions sake. These aren't "hunted for days" examples, merely "I reckon the AI is slightly biased, let's grab a couple of screenies" examples.
Elf Lineman -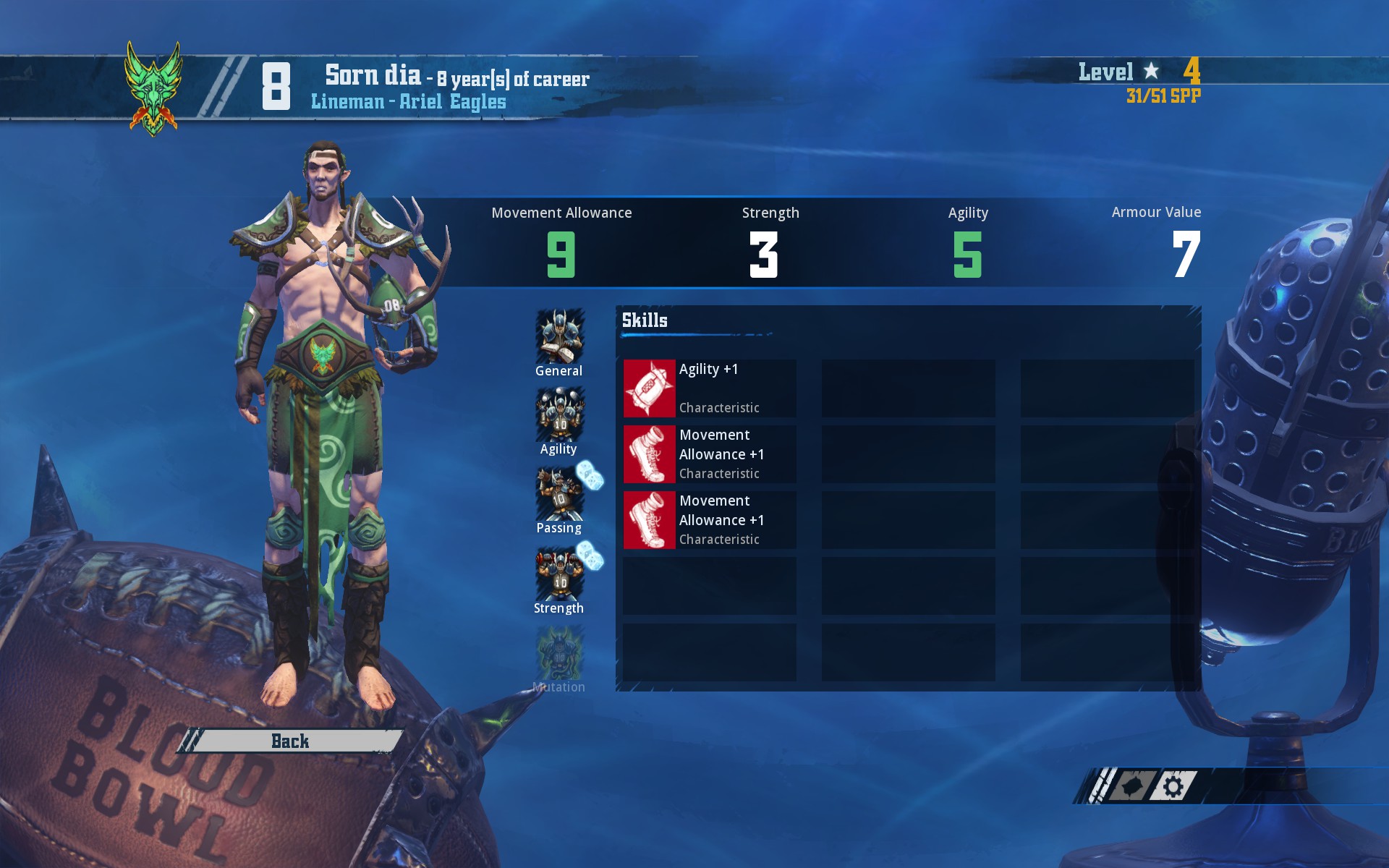 Bretonnian Blitzer -
3 10s and a double in six upgrades.